VENUE & PARKING
INFORMATION
American Family Field is located at 1 Brewers Way, Milwaukee, WI 53214. View detailed directions here from any destination.
Attendees should park in Brewers Lot #2 and enter through the CLOCK TOWER entrance (see image).
Directions to the Skyy Lounge
Enter through the clock tower entrance and take the elevators straight ahead, then go directly up to the Club Level.
Signs will be posted to help direct you to the Skyy Lounge and the registration area.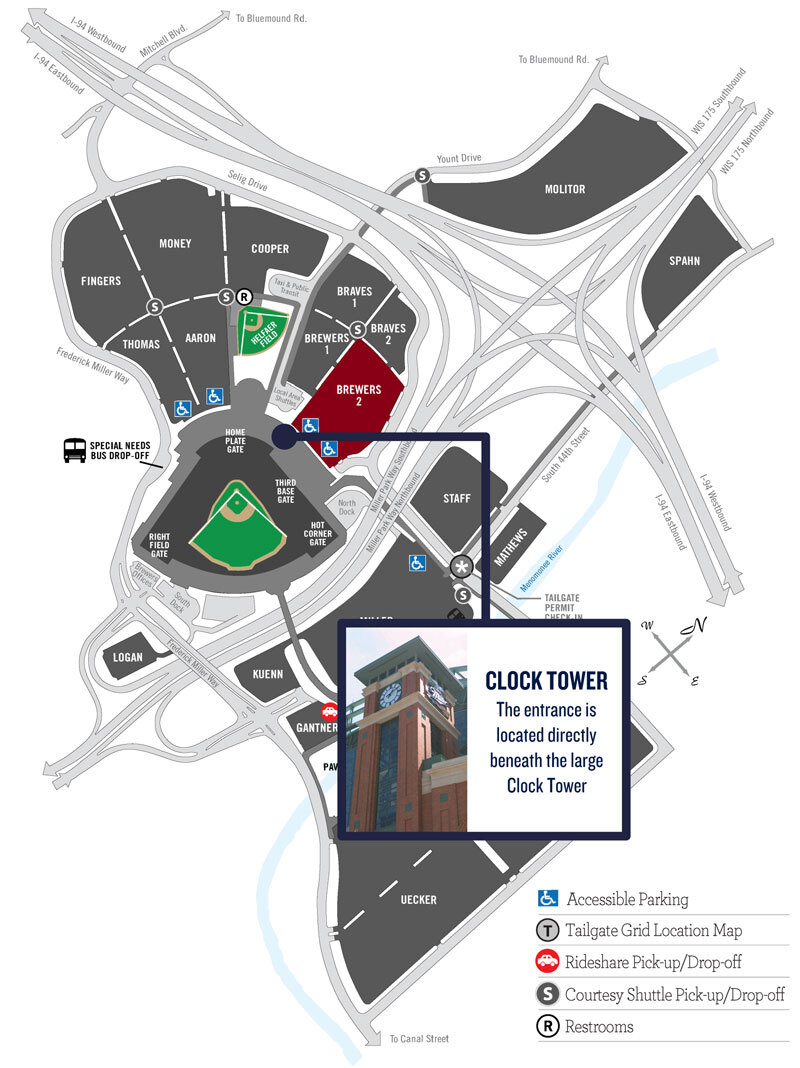 Lambeau Field is located at 1265 Lombardi Ave, Green Bay, WI 54304. View detailed directions here from any destination.
Directions to the Legends Club Rooms
When you arrive, use Lot 4 (Lombardi Avenue) and enter through the American Family Insurance gate. Once you enter the building, take the escalators up to Level 2, then take another escalator (across the catwalk) up to the 4th floor, where registration is located. There will be signage and staff members to direct you.
Handicap access: If you need to take the elevator instead of the escalator, head down the hallway to the left of the escalators on the ground floor. Take the elevator to Level 2. Signal the security guard outside the elevator who can provide elevator access to the 4th floor.